Dataset
Metadaten von OGD Österreich
Metadaten der Datensätze von data.gv.at

Download

Details

Metadaten aller Datensätze und Dokumente auf data.gv.at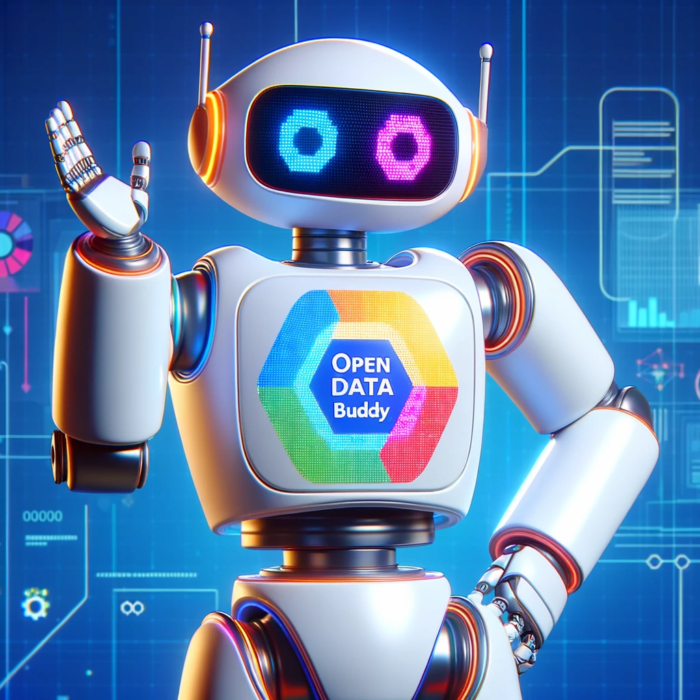 Eingereicht von Robert Seyfriedsberger, https://www.open3.at
"Opendata Buddy" ist ein innovativer Chatbot, der im Rahmen eines Hackathons von open3.at als Proof-of-concept entwickelt wurde. Der Opendata Buddy […]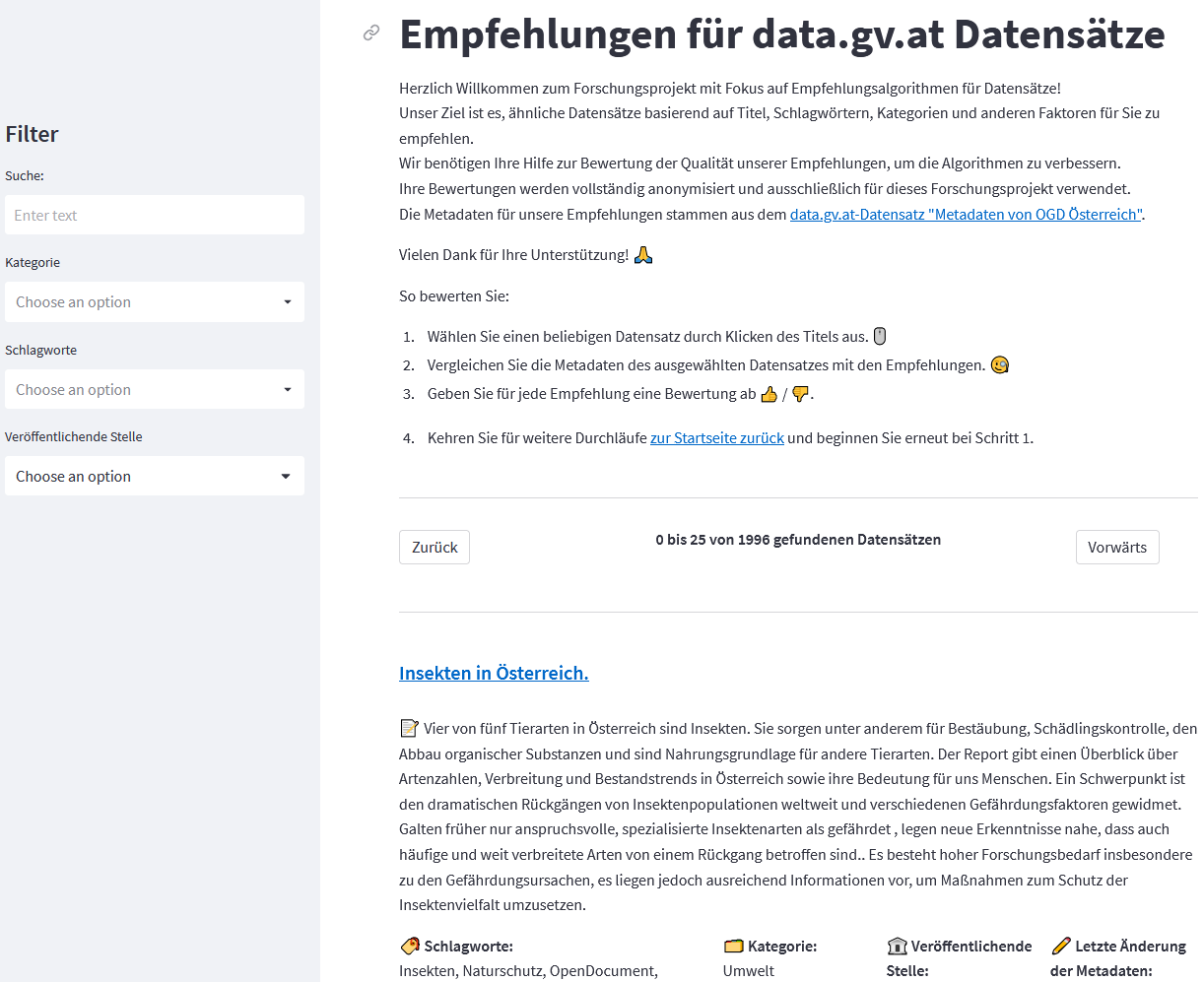 Eingereicht von Aloisious Caraet,
Ein Forschungsprojekt mit Fokus auf Empfehlungsalgorithmen für Datensätze. Ziel ist es, ähnliche Datensätze basierend auf Titel, Schlagwörtern, Kategorien und anderen […]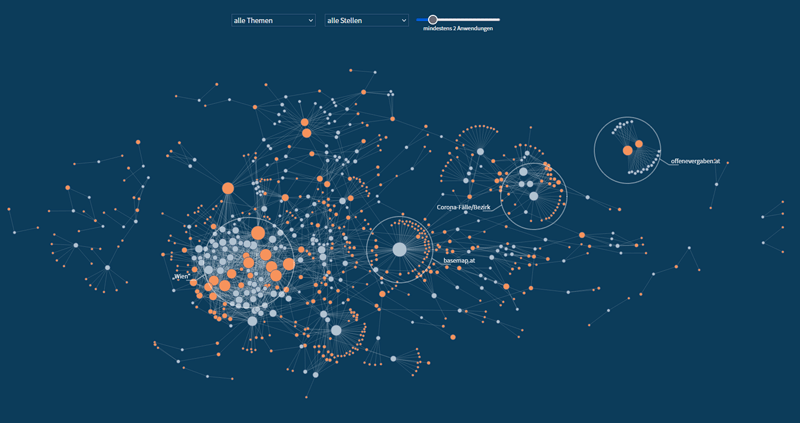 Eingereicht von Flooh Perlot, https://www.drawingdata.net
Verschiedene Visualisierungen zeigen das Datenangebot von data.gv.at und erlauben verschiedene Auswertungen.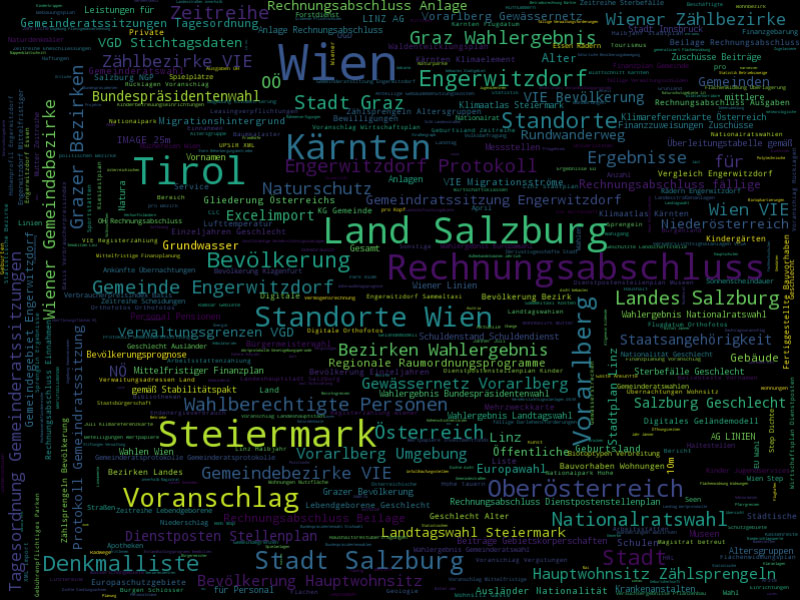 Eingereicht von Timea Turdean and Sebastian Neumaier,
The assistant will help you to explore the content of the austrian open data portals: data.gv.at and opendataportal.at It's a […]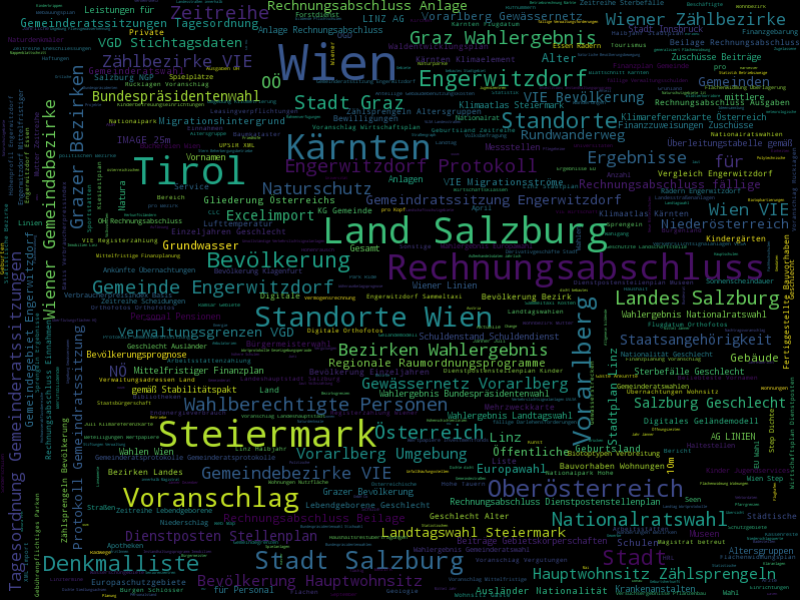 Eingereicht von WU Wien - Department für Informationsverarbeitung und Prozessmanagement, https://www.wu.ac.at/ipm/
al.at) we generated two word clouds separately for each of the portals. We retrieved the metadata through the WU's Open Data Portal Watch […]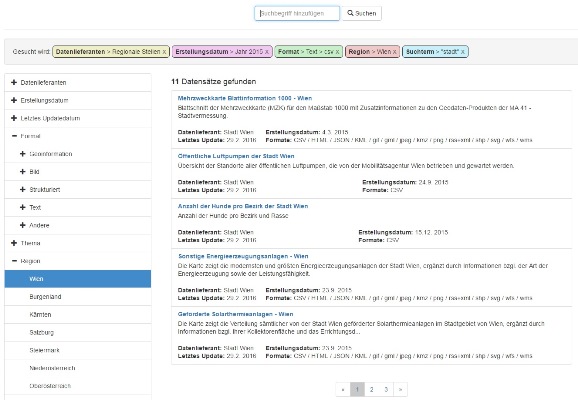 Eingereicht von Georg Prohaska,
Data Finder verwendet Metadaten im RDF Format um eine Facettensuche über sechs österreichische Open Data Portale zu ermöglichen.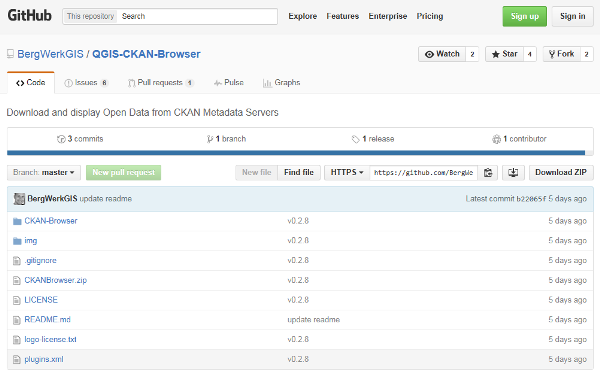 Eingereicht von Thomas Piechl, https://www.kagis.ktn.gv.at
Plugin für QGIS zur effizienten Nutzung von OpenData. Die Software nutzt das CKAN API zum Auffinden von Datensätzen.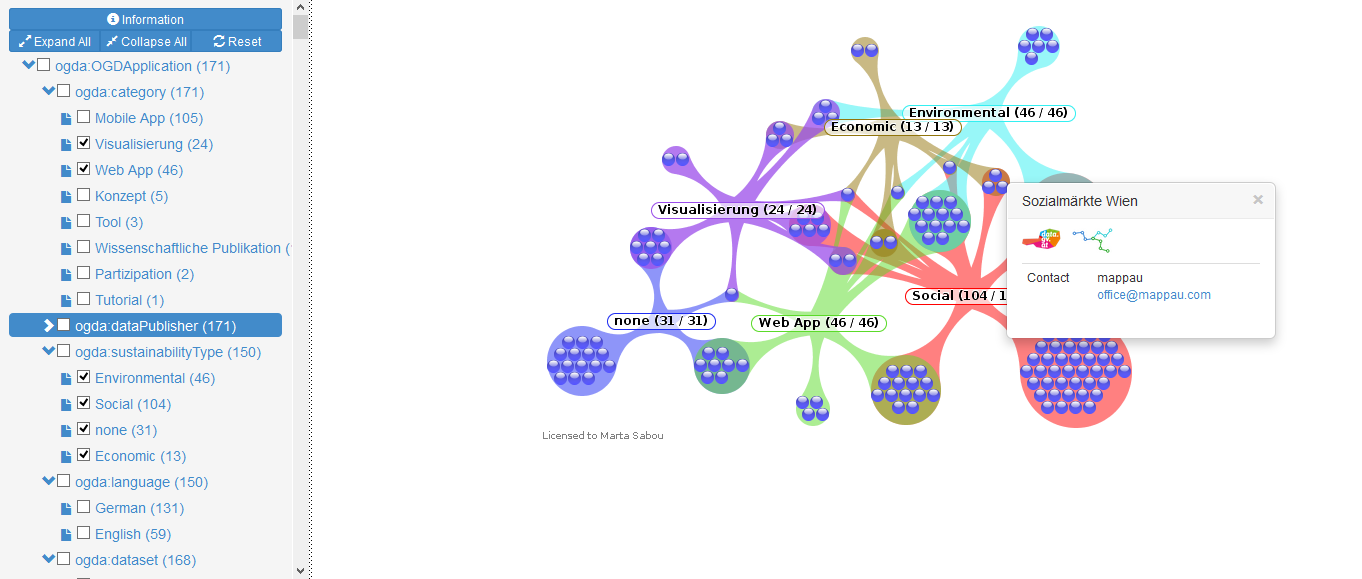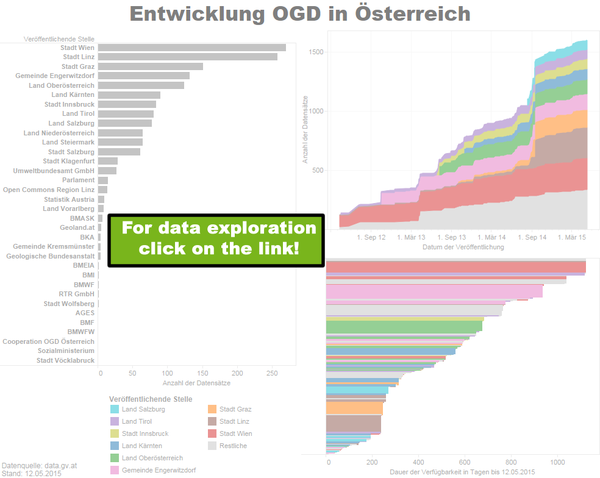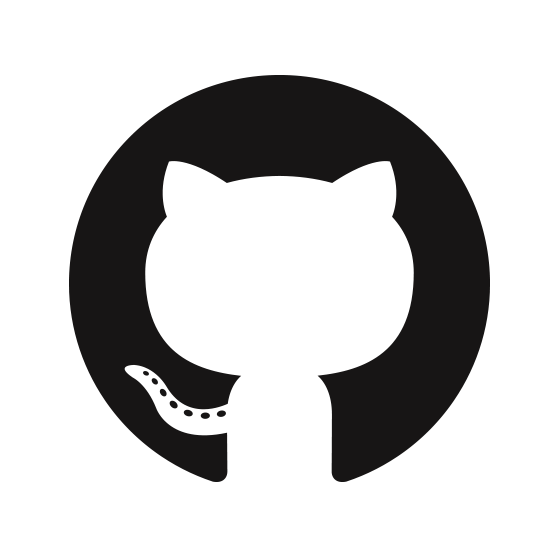 Eingereicht von Bundesrechenzentrum GmbH, https://www.data.gv.at/impressum/
Der Source Code der Individualentwicklungen ist auf https://github.com/datagvat verfügbar.

Neue Anwendung zum Datensatz/Dienst "Metadaten von OGD Österreich" einreichen