"Cooperation Open Government Data Austria", or short "Cooperation OGD Austria" was founded by the Federal Chancellery, the cities of Vienna, Linz, Salzburg and Graz on the 13th July 2011. Federal Government, States, cities and towns in cooperation with the communities, science, culture and the economy are willing to set the basic agreements for the future of Open Government Data in Austria. By agreeing on common standards an effective framework for the benefit of all stakeholders should be created. The collaboration between Germany – Austria – Switzerland- and Liechtenstein (D-A-CH-LI) will be intensified. The Cooperation represents the interests of ministries, states, cities and communities – to unite all actors who operate, plan or create an open government data platform. The Federal Chancellery is the link to Competence Center Internet Society (KIG) and the Platform Digital Austria.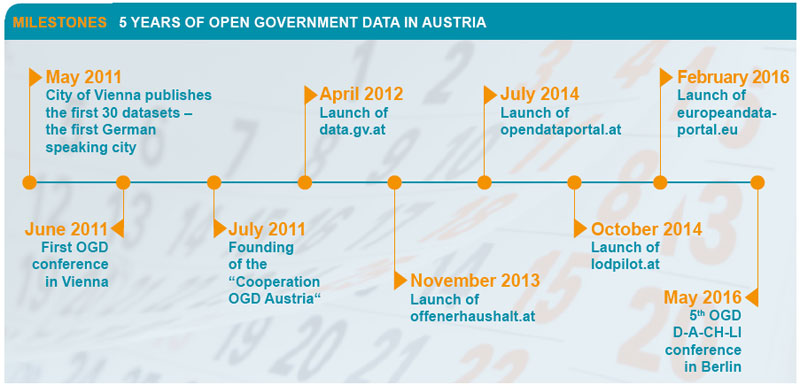 Publications
Reference documents of sub-working groups of the Cooperation OGD Austria get published as agreements and drafts at the common reference server.
Recent Decisions
Information which is not completely covered by "public domain" (license-free) has to be licensed under the Creative Commons License CC-BY-3.0 AT. Special provisions extending the regulations of CC-BY-3.0 AT have to be published as netiquette.
After a positive test of the German version of CC-BY 4.0, the following procedure is proposed:
The use of the CC-BY.4.0 is to be pre-announced on the respective data portals and with a deadline for all previously published records and all new records. No stability break is seen for data users, since the license update does not lead to any worsening of the data users. For licensees who have received the data under the old license, this still applies. This does not have to be mentioned in the data portal.

However, access to a current record, which is then under version 4.0, causes the use of the data under version 4.0.

The ADMS 2.1 metadata schema of OGD Austria will be published in the repository of the ISA program
27.09.2016: Brigitte Lutz is unanimously elected speaker of the Cooperation OGD Austria for one more year.
Sub working groups

"Needs and requirements for Linked Open Government Data"
Leader: Martin Kaltenböck.
Result: Linked Open Data (LOD) Infrastruktur für Österreich.
"Quality assurance in Open Data portals"
Leader: Johann Höchtl (Danube University Krems).
Results:
"Open & Agile Smart Cities – OASC Austria"
Leader: Brigitte Lutz (City of Vienna).
Planning Austrian-wide activities for the "Open Data Day 2017"
Leader: Johann Höchtl (Danube University Krems).
Next dates
Cooperation OGD Austria meeting: 27.02.2017, 10:00 – 13:00 in Linz (Wissensturm)
Members of the Cooperation OGD Austria
Federal Chancellery

Ing. Roland Ledinger
Mag. Dr. Gregor Eibl, MSc

City of Vienna

Mag.a Ulrike Huemer (CIO)
Ing.in Brigitte Lutz, MSc
Gerhard Hartmann (CDO)

City of Linz

Dipl.-Ing. Gerald Kempinger
Mag. Stefan Pawel

City of Salzburg

Mag. Roman Breitfuss
Jochen Höfferer

City of Graz

Dipl.-Ing. Friedrich Steinbrucker
Dipl.-Ing.in Barbara Meyer

Federal Province Upper Austria

Dipl.-Ing. Dr. Thomas Rainer

Federal Province Salzburg
Austrian Association of Cities and Towns
Federal Computing Centre
Environment Agency Austria

Dr. Erik Obersteiner
DI Günter Pfaff
and all organizations which are operating or planing to operate a OGD portal.
Advisory Members
ok.at (Open Knowledge Austria)

Martin Kaltenböck
Dr. Johann Höchtl

AGEO (Austrian Umbrella Organization for Geographic Information)
AMA (Agrarmarkt Austria Marketing)

Dipl.-Ing. Wolfgang Tinkl

ZAMG (Central Institution for Meteorology and Geodynamics)

DI Mag. Günther Tschabuschnig

Danube University Krems

Mag. Dr. Peter Parycek, MSc

WU Wien (Vienna University of Economics and Business)

TU Wien (Technical University Vienna)
Constituent members:
Federal Chancellery
City of Vienna
City of Linz
City of Salzburg
City of Graz
OKFÖ, now ak.at (Open Knowledge Austria) (advisory member)
Dipl.-Ing. Johann Mittheisz (City of Vienna) and Dr. Berthold Rauchenschwandtner (Salzburg) were founding members and are retired.
Contact:
Spokeswoman: Ing.in Brigitte Lutz, MSc  Tel.: (+43) 1 4000 75023 E-Mail: brigitte.lutz@wien.gv.at
All members of the Cooperation OGD Austria can be reached on the mailinglist coopogd-l@wien.gv.at.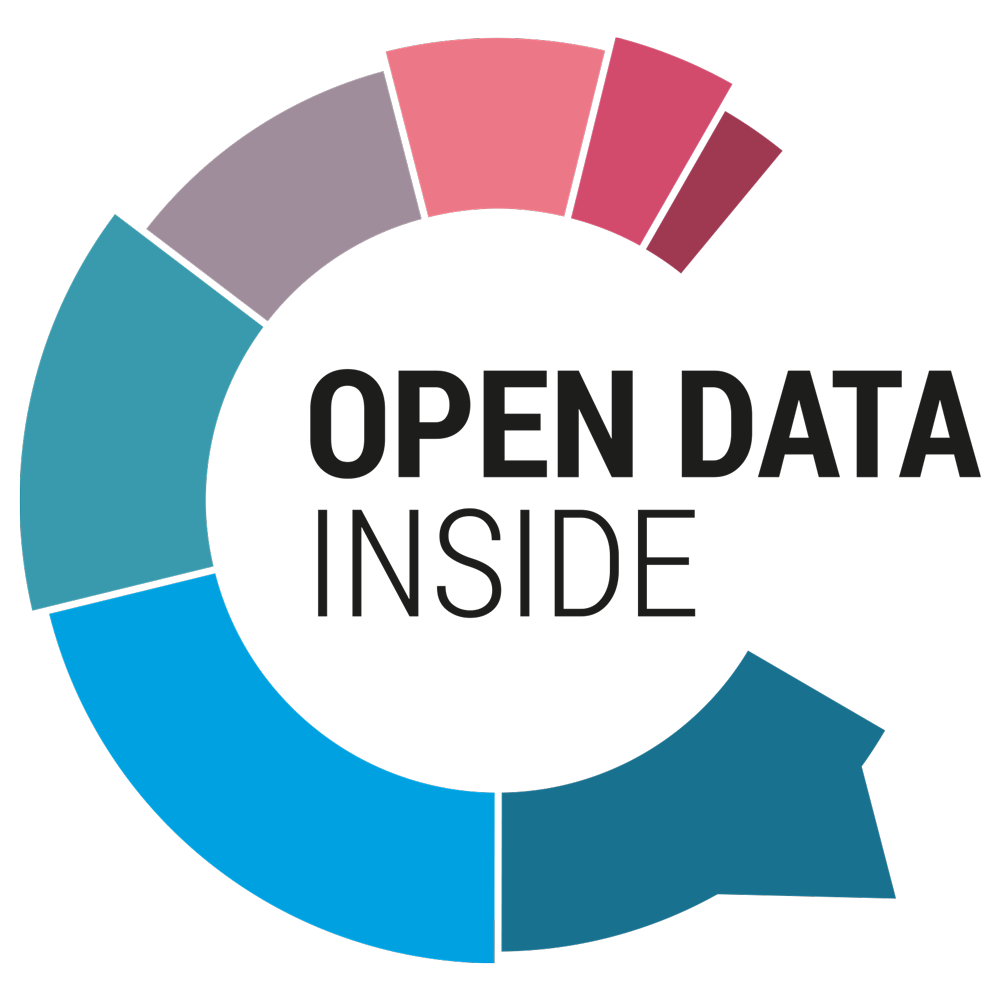 ---
Teilen
2 Klicks für mehr Datenschutz: ein wesentliches Open Data-Prinzip besagt, dass keine Daten veröffentlicht werden dürfen, die einen Rückschluß auf einzelne natürliche Personen zulassen. Ein ähnliches Prinzip zum Schutz persönlicher Daten wird auf data.gv.at bei Teilen-Buttons für Social-Media-Netzwerke verfolgt: da diese Teilen-Buttons allein beim Laden bereits Daten übermitteln, bieten wir Ihnen die Möglichkeit der Selbstbestimmung - Sie können selbst entscheiden, ob ein Teilen-Button aktiviert werden soll oder nicht.