Inhalt
Info
Guide "Open Data Governance – Towards a Data-Driven Organization"
The development of a dedicated open data strategy or open data governance is an important step towards transforming existing administrative structures into citizen-centric and data-driven organizations. Open Data provides the impetus for networked and collaborative work within one's own organization. This can contribute to significant, sustainable efficiency gains. Existing data is also used to support evidence-based decisions.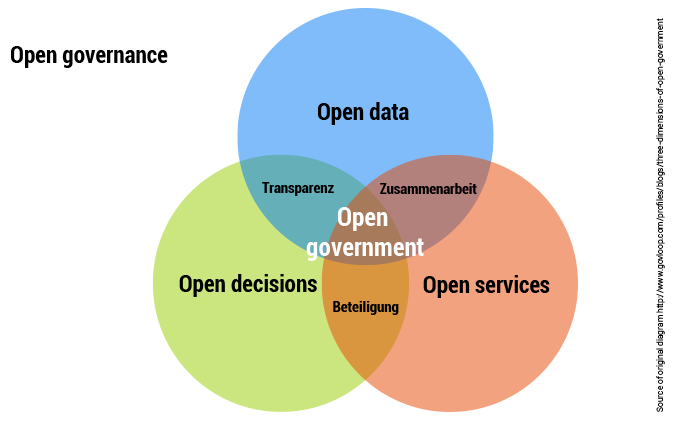 Only with an overarching approach can a successful interaction of the most diverse areas succeed. Essential here is the breaking down of silos, i.e., the creation of new products. Enabling cross-cutting data reuse and value creation.
On the one hand, this requires a strategic top-down approach that is clearly defined by management and that subsequently enables bottom-up processes or networked work within the administrative structures. The basic principle of providing data via a single point of contact ("once only" or "single point of truth") should always be taken into account when further developing processes.
1. guiding principle "Open by Default
The guiding principle of "open data by default" ("open by default") essentially corresponds to the public mission of the administration. This guiding principle states that all results of the actions of the public administration, in particular due to public funding, are basically to be made publicly available and that data are not subject to this guiding principle only in certain exceptional cases, such as the protection of public security. This principle was also anchored in the EU's Open Data Directive. Public institutions are therefore called upon to integrate this guiding principle into their strategic mission statements.
2. establish open data officers
Proactive public provision of data and information requires appropriate know-how and adequate resource provision in organizations. Successful conversion processes can be initiated in the form of dedicated Open Data officers. These persons should be able to advise and assist other colleagues within the structure of an organization, if there is not yet a corresponding know-how in dealing with the provision of data.
At a higher level, so-called chief data officers usually take on the role of optimizing processes and equipping organizations to deal with data. At the level of the individual departments, the Open Data officers or data stewards are responsible for implementing and advising on the corresponding digitization steps. The tasks of the data officers include, in particular, monitoring the data records and ensuring their quality. The data protection officers act in addition to the data protection officers of the respective organizational units and consult with them on data protection issues.
Data management is not an exclusively technical topic for those responsible for IT, but a comprehensive organizational task. As part of their own data management teams, executives and other representatives of an organization actively address cross-functional data processing.
Questions about improved data management welcome to info@data.gv.at
3. internal and external efficiency gains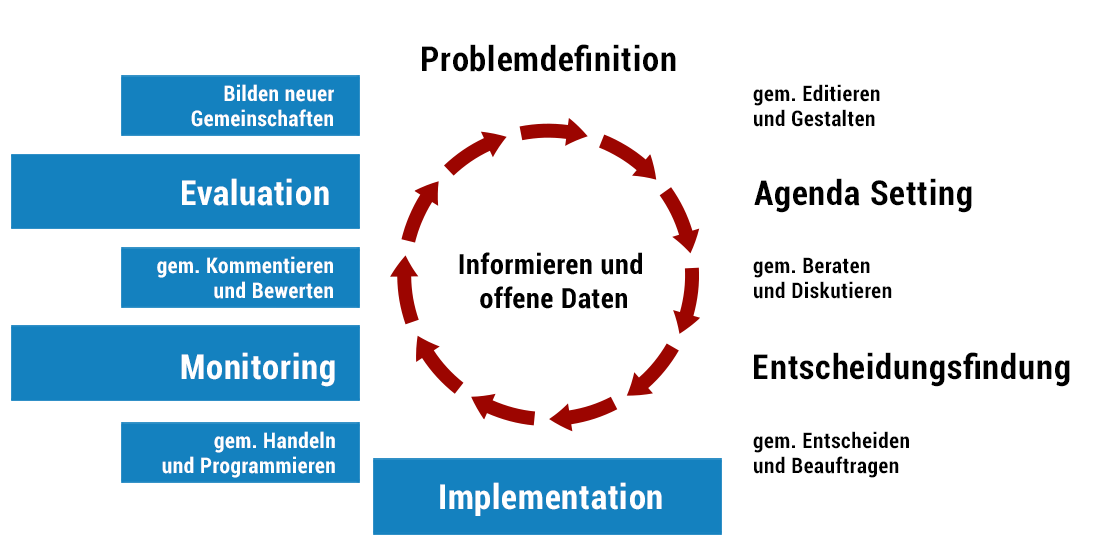 Dealing with open data can bring about positive benefits for organizations and lead to overall efficiency gains. Significant effects exist in particular in the following categories: Cost savings, time savings, saving lives, environmental protection, improved knowledge transfer, optimized processes, transparency.
Often, public agencies or public companies have "revenue illusions" about the need to sell data. Looking only at the revenue from data sales ignores the total costs incurred to market, sell, clear, etc. the data. An in-depth analysis is therefore required to determine whether the existing business models are still in line with the times.
Overall improvements can be achieved across organizations through dedicated or shared infrastructures and by pooling data assets. The principle should be followed that an infrastructure or service should be provided by the entity (once only) that is best suited for it.
An example of everyday time savings would be the measurement of travel times through improved navigation applications (faster location of suitable public transport, avoidance of traffic jams, etc.).
We are always grateful for feedback at info@data.gv.at
4. effects of open data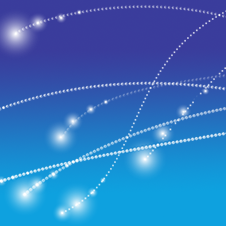 What facts can be used to illustrate the effects of Open Data in Austria? This question is not easy to answer, as the impact or effect of Open Data is often not easy to capture in numbers or facts. Nevertheless, the effects of Open Data are indirectly observable in a variety of ways. However, a lack of open data is immediately recognizable to further users. Users therefore increasingly insist on their right to (access to) information ("right to know"), especially since the actions of public administration are publicly financed.
Above all, however, the existence of a culture of open data is decisive for a company's location and creates jobs of the future, especially in the age of the knowledge society. An existing openness and a mutual exchange also promote trust in public administration and thus its quality. It is therefore necessary to develop and apply suitable strategic approaches or methodologies. Similarly, there are different methods for measuring the reuse of data and thus its effects.
More information on the analysis of data by your own organization: data.gv.at/analyse
How should the impact of Open Data in Austria be increased? Feedback welcome at any time to info@data.gv.at
5. economic and social benefits
Regular analyses of the effects of Open Data support your own decision-making to increase the potential of Open Government Data. The economic and social benefits of open data result, among other things, from their implementation in applications or software solutions.
Open data can also be understood as "free economic stimulus", as it can provide an enormous boost in economic impetus and innovation without a single euro in funding.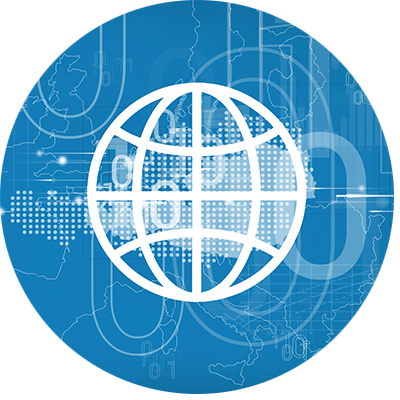 To measure the economic and societal benefits, the data portal of the Austrian administration (data.gv.at) is based on the number of applications created. Therefore, data.gv.at provides a real-time overview of the applications created from open data(data.gv.at/en/applications/). The concretely created applications are also listed directly with the corresponding data records.
Developers are actively encouraged to announce their own applications or reuse purpose based on Open Data on data.gv.at. Similarly, studies provide a comprehensive overview of the economic, social and environmental added value of using data. Organizations are encouraged to commission studies on data reuse.
For example, recent studies show that the value of open data (as a percentage of GDP) will increase in the coming years due to the rapid proliferation of new applications and better ways for consumers to repurpose data as a result of increased penetration of digital devices.
We are grateful for the disclosure of commissioned studies on Open Data to info@data.gv.at
6. inventory through internal data monitoring
As a first step, it is advisable to take stock (screen) of the existing data resources within an organization. Internal data monitoring and dialog with end users can be used to determine which data sets are suitable for publication. This process allows organizations to gain a better overview of their own activity profile and to become more aware of how data is handled.
It is also recommended to make available online inventory lists (metadata) of all holdings of an administration with a corresponding marking whether it is a publicly available record or whether the record in question is not publicly available for certain reasons.
This process includes binding data protection checks and is in line with the core idea of the European General Data Protection Regulation, the aim of which is to ensure that data is handled with confidence. A first step is thus the separation of personal aspects from non-personal data to be made publicly available by public authorities (cf. anonymization).
The presentation of one's own data holdings in the form of public inventory lists represents an important additional functionality for public communication. This allows citizens to see which data is publicly accessible and which – for good reason – cannot be published (closed data). The advantage lies in the avoidance of unnecessary queries to the data files.
7. metadata for better findability
All open administrative data must be cataloged and made findable in one place via the open data portal of the Austrian administration (data.gv.at) and provided with the appropriate metadata. The further practical arrangements for making information available are enshrined in the Information Reuse Act (IWG) (in line with the Open Data Directive 2019/1024).
As a basic requirement, an Austria-wide standardized metadata sheet must be filled in for each data set, which is used equally by all Austrian administrative authorities. This ensures improved searchability and assignability of the respective data set. Many metadata fields can now already be automated or filled more quickly using additional software.
For more details, see data.gv.at/instructions.
Example: COVID-19: Epidemiological curve
Help for metadata filling at info@data.gv.at
8. quality improvement through publication
The planned publication and the necessary internal discussion of data can already bring about an internal increase in quality within the organization. Metadata not only allows for easier retrieval, but also describes the data better than before. Intensive dialog with stakeholders in the course of publications can also contribute to raising data quality, for example, when incorrect data are pointed out.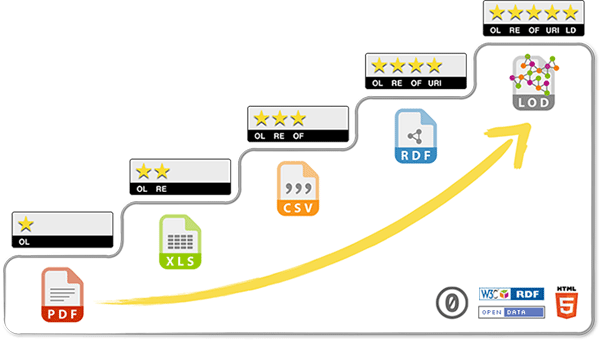 The corresponding quality criteria of open data are shown in the so-called 5-Star Open Data Model. The evaluation of data quality is increasingly taking place using this star model. Best practices include regular release periods of datasets (approximately semi-annually) and associated events.
5 ★ Open data – https://5stardata.info/de
9. aggregated data
Data of value to the public without reference to individuals can likewise be provided in the form of aggregated data. Aggregate data is generally understood to be abstract or statistical data derived from personal data, but which does not allow conclusions to be drawn about the original data. For example, these are statistical health data on the spread of the COVID-19 pandemic, which are of outstanding value to analysts and to collaborative crisis management.
In the event of questions regarding data aggregation on the part of the authorities, it is recommended that the relevant data protection officer be contacted in advance or, if necessary, that contact be made with the PSI and Open Data Task Force of the Federal Ministry of Finance (BMF).
Implementation questions to psi@bmdw.gv.at
10. anonymization
Making Open Data available is also intended to drive forward the digitization of public administration. Since the process of identifying open data itself requires an obligatory data protection audit, the public body or public enterprise concerned must, in compliance with the legal requirements, establish basic specifications regarding the separation of personal data from non-personal data. Under Open Government Data, non-personal data is generally published unless reuse of certain data is permitted by law.

However, personal data sets can also be made reusable under Open Data after the personal reference has been removed. Parts of personal data sets with public-relevant content are also of great added value for the public or the economy. Statistical data, for example, which do not allow conclusions to be drawn about specific individuals, are of great value. The process of separating personal content from general content is called anonymization. There are different approaches of suitable anonymization processes. The decisive factor is that a reference to a person no longer exists when anonymization is irreversible. In the future, it will be crucial for a modern administration to have and use appropriate secure anonymization techniques.
According to the General Data Protection Regulation (GDPR, Art. 35), it is recommended that a data protection impact assessment be conducted by the relevant entity prior to making personal data available or to ensure that no personal data is made public if a processing operation is likely to involve a high risk. The license information should also state that the corresponding data sets have been anonymized and that it is prohibited to make personal identifications based on an anonymized data catalog.
In case of questions regarding anonymization, it is recommended to contact the relevant data protection officer in advance or, if necessary, to contact the PSI and Open Data Task Force of the Federal Ministry of Finance (BMF).
Orientations can be requested at psi@bmdw.gv.at
11. interaction with stakeholders
The possibility for feedback on the respective data sets on websites enables a fact-oriented, interactive exchange with the public for the improvement of the own services. At the same time, this usually contributes significantly to an increase in citizens' trust in the administration. Open Data usually means that feedback mechanisms are planned in by default. Via data.gv.at, for example, feedback on every data record is possible in principle, provided that a suitable e-mail address of the public body has been stored.
In addition to the technical analysis of data reuse, interactive surveys or polls of user groups or users allow the determination of actual data needs, as well as to determine which additional data sets are requested. In addition, surveys can be used to determine the optimization potential of the company's own processes and data. This shows the public administration's interest in citizen dialog and at the same time strengthens the public's trust in the public administration or the improvement of its own services.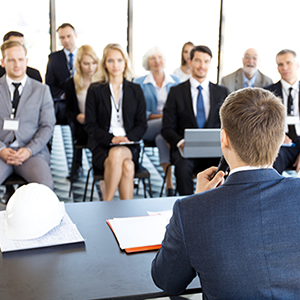 In addition, it would be possible to set up evaluation mechanisms for data sets (for example, evaluation according to school grades). Consideration should be given to whether feedback in textual form or via standardized assessment is preferred. Both forms allow interaction with the administration.
Organizations can deliberately incentivize increased transparency and availability of data or its reuse. This can take the form of regular events, prizes, studies, campaigns or hackathons, for example. Open Data opens up opportunities for improved exchange between public administration and civil society associations, business and start-ups. Regular data release schedules can also be linked to events to increase visibility.
Similarly, targeted incentives can be provided to activate communities. This is usually done on the basis of a data theme. The aim is to promote regular exchange between data producers and re-users. Users present the reuse of certain data sets and can thereby communicate their data needs.
12th Austria-wide cooperation
In order to gain experience, active participation in Austria-wide cooperation and systematic networking should be sought. The foundation for an Austria-wide cooperation was laid in 2011 with the founding of Cooperation Open Government Data (OGD) Austria. The basic goal of this voluntary association of public sector actors is to exchange information and best practices, for example by means of regular meetings, in order to advance the further development of Open Data in Austria. Cooperation creates synergies and benefits for all involved.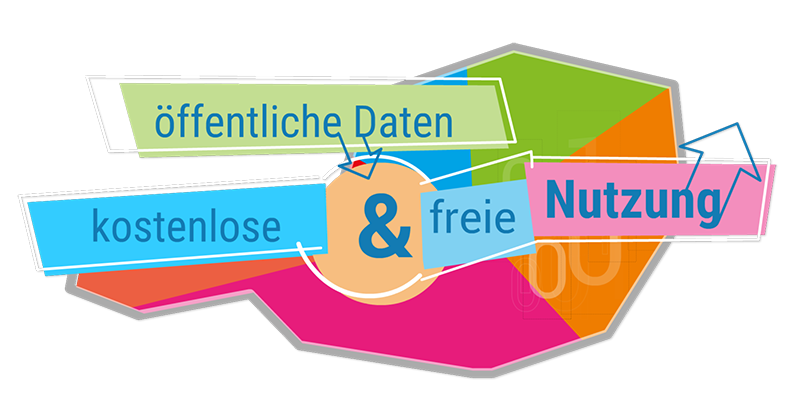 Especially since Open Data requires appropriate framework conditions, the Cooperation OGD Austria – together with all stakeholders involved – developed common technical and organizational principles at an early stage. These have been formalized accordingly by means of resolutions within the framework of federal-state-city-community (BLSG) agreements and are to be regarded as valid Austrian standards.
Within the framework of Cooperation OGD Austria, work is underway to further develop open data governance in Austria. Any public body is welcome to participate.
Cooperation Open Government Data (OGD) Austria
https://www.data.gv.at/en/info/cooperation-ogd-austria/
Key foundational documents:
13. sustainability
Open data, transparency and participation contribute significantly to sustainability. A challenge for the future is to better capture the benefits of data and map them to the 17 Sustainable Development Goals (SDGs).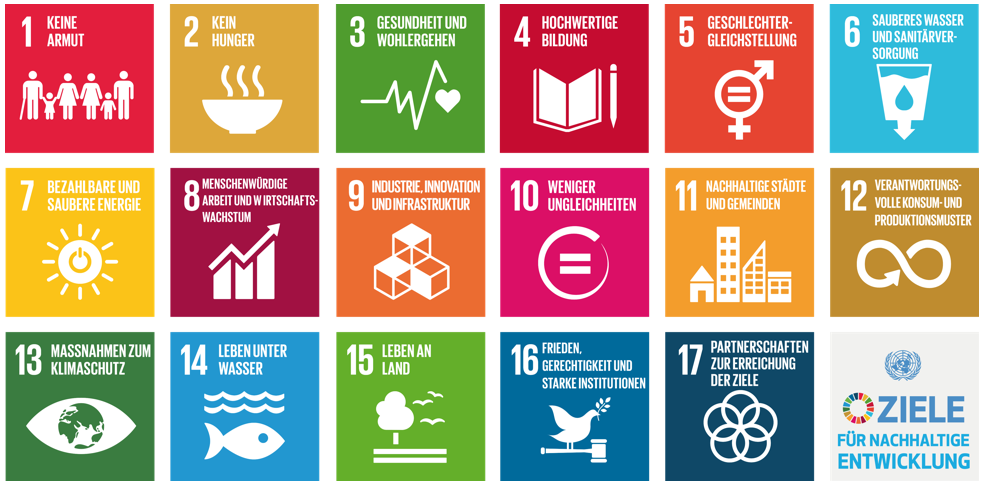 An important principle in the area of sustainability is inclusion. The digitization of public administration resources and the availability of public services increase the degree of inclusion and participation in the public community. Moreover, in the digital age, it is increasingly irrelevant where you are or what technical means you use to access services and data. In accordance with the Open Data principle, every person should have equal opportunities to access and reuse data so that no one is left behind.
14. education and training

Training and continuing education programs are essential for providing additional skills in the use of technology and for the further development of public administration. Open Data training is one of the basic building blocks of more efficient process flows and fundamental data management in organizations.
15. further information
Weblink: data.gv.at/governance
Teilen
2 Klicks für mehr Datenschutz: ein wesentliches Open Data-Prinzip besagt, dass keine Daten veröffentlicht werden dürfen, die einen Rückschluß auf einzelne natürliche Personen zulassen. Ein ähnliches Prinzip zum Schutz persönlicher Daten wird auf data.gv.at bei Teilen-Buttons für Social-Media-Netzwerke verfolgt: da diese Teilen-Buttons allein beim Laden bereits Daten übermitteln, bieten wir Ihnen die Möglichkeit der Selbstbestimmung - Sie können selbst entscheiden, ob ein Teilen-Button aktiviert werden soll oder nicht.