Inhalt
Info
Development of Open Data
Global cornerstones of Open Government Data:
1766: Administrative Transparency in the Freedom of the Press Act in Sweden (Anders Chydenius)
1960s: Introduction of the Freedom of Information Act in the USA
2003: OECD study entitled "Open Government: Fostering Dialogue with Civil Society".
Early 2009: Barack Obama signs "Memorandum on Transparency and Open Government
The initial development in Austria (until 2014):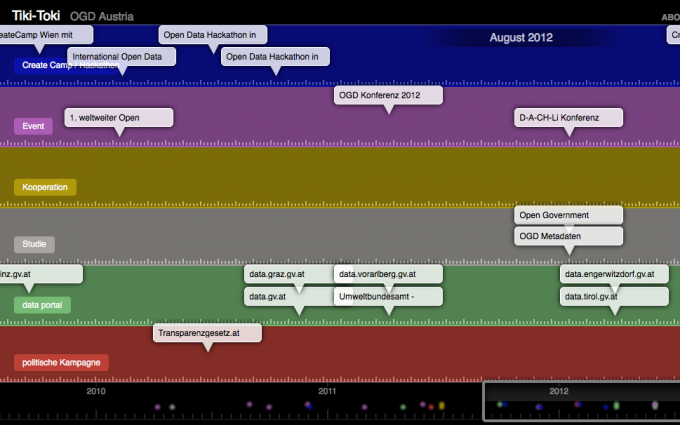 Peter Parycek and Bernhard Krabina made a presentation about the events from 2012 to 2013. This presentation can be found on Slideshare and was also prepared by us in a clear timeline.
Teilen
2 Klicks für mehr Datenschutz: ein wesentliches Open Data-Prinzip besagt, dass keine Daten veröffentlicht werden dürfen, die einen Rückschluß auf einzelne natürliche Personen zulassen. Ein ähnliches Prinzip zum Schutz persönlicher Daten wird auf data.gv.at bei Teilen-Buttons für Social-Media-Netzwerke verfolgt: da diese Teilen-Buttons allein beim Laden bereits Daten übermitteln, bieten wir Ihnen die Möglichkeit der Selbstbestimmung - Sie können selbst entscheiden, ob ein Teilen-Button aktiviert werden soll oder nicht.