Inhalt
Data
Geospatial data – INSPIRE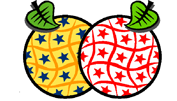 Geodata have a particularly high potential for the economy and society as a whole. This must be brought to its full development. Geodata form an essential basis for diverse visualizations, for navigation to specific locations (POI) and for the classification of data in a spatial context.
In order for statistical or other data to be fully valid, it is important to combine spatial (reference areas or location information) and temporal information (time stamps). The open and free availability of geodata thus acts as a catalyst for the emergence of many innovative applications. Of particular use are geodata that are complete in terms of content, such as mostly vector data, instead of mere images of the geodata (pixel or image data).
The public sector creates and maintains a large amount of geodata on behalf of the public, in particular to ensure a basic infrastructure. However, much of this data is not fully usable by the public or is only available for a fee. This acts as a barrier to digitization. For a joint, Austria-wide and European approach to digital geodata and the development of standards, it is essential to strengthen cooperation between the federal government, the states, cities and municipalities.
1. INSPIRE
The European Union has already decided in 2007 to establish common standards and practices regarding spatial data (for the purposes of Community environmental policy and other policies and activities that may have an impact on the environment). This is intended to achieve the goal of creating a European spatial data infrastructure(INSPIRE: Infrastructure for Spatial Information in the European Community)
On May 15, 2007, the INSPIRE Directive 2007/2/EC, adopted by the European Parliament and the Council of the EU, entered into force. On the part of the federal government, Austria transposed this directive into national law with the Spatial Data Infrastructure Act (GeoDIG) as of March 2, 2010. Due to constitutional responsibilities, this directive also had to be implemented by the Länder (see https://eur-le x.europa.eu/legal-content/DE/NIM/?uri=CELEX:32007L0002). The creation of the spatial data infrastructure is taking place gradually and follows the INSPIRE roadmap.
The INSPIRE Directive aims to create a spatial data infrastructure within the European Union. This is intended to facilitate the exchange of spatial information between public sector organizations and public access to geospatial data throughout Europe. A European Spatial Data Infrastructure supports policy-making across borders. Therefore, spatial information for the purposes of this guideline is very extensive and covers a wide range of thematic and technical topics.
INSPIRE creates the basis for the standardized and free exchange of information between public bodies in the EU. Given different national access regimes, not all INSPIRE spatial data sets and spatial data services are available free of charge to the public, nor to other public bodies.
2. standards and norms
Geodata within the scope of INSPIRE can be accessed via data portals using standardized metadata. The (interoperable/harmonized) data itself is also precisely defined in terms of structure and preparation. This approach is a model for data management in numerous other data areas and for making Open Data available (see Open Data Principles).
Among the INSPIRE principles is that data should be collected only once and held where it can be tracked most effectively. Similarly, it should be possible to seamlessly combine (use interoperably) spatial information from different sources across Europe and share it with other users and applications.
INSPIRE is based on a variety of standards, such as those of the ISO (International Organization for Standardization) and the OGC (Open Geospatial Consortium).
More information: https://www.inspire.gv.at/Allgemein/Standards-und-Normen.html
3. INSPIRE search services
INSPIRE metadata on spatial data sets and services are published via INSPIRE discovery services. The INSPIRE search services of a spatial data point must at least comply with the profile specified by INSPIRE. That is, INSPIRE defines a minimum set of metadata elements that are legally binding to implement. Elements beyond this can be retrieved via additionally extended metadata schemas (e.g. according to the Profile-AT scheme).
4. INSPIRE representation services
The geodata to be made available within the framework of INSPIRE must be made accessible via (in principle) free-of-charge display services (viewing service). These can be integrated and visualized in a geographic information system (GIS).
5. INSPIRE download services
The geodata to be made available under INSPIRE must be downloadable via download services. Download services can be provided according to different licensing models, including paid ones. At this point, it should be mentioned that the GIS agencies of the federal states (e.g. geoland.at) publish their INSPIRE data via download services largely in accordance with the Austrian Open Data License.
6. INSPIRE portals
7 INSPIRE – Priority Datasets
With regard to environmental reporting, it was agreed that certain data sets of the member states should gradually be published via the European Spatial Data Infrastructure. For this purpose, a list of Priority Data Sets (PS) has been defined. This will be further developed as part of the INSPIRE work plan.
8. further information
Weblink: data.gv.at/inspire
Teilen
2 Klicks für mehr Datenschutz: ein wesentliches Open Data-Prinzip besagt, dass keine Daten veröffentlicht werden dürfen, die einen Rückschluß auf einzelne natürliche Personen zulassen. Ein ähnliches Prinzip zum Schutz persönlicher Daten wird auf data.gv.at bei Teilen-Buttons für Social-Media-Netzwerke verfolgt: da diese Teilen-Buttons allein beim Laden bereits Daten übermitteln, bieten wir Ihnen die Möglichkeit der Selbstbestimmung - Sie können selbst entscheiden, ob ein Teilen-Button aktiviert werden soll oder nicht.